---
Revision as of 02:24, 23 December 2012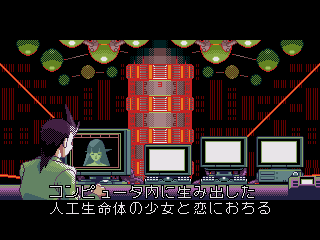 Doctor Syakuei Yoshiyama (好山錫兵博士 Yoshiyama Shakuhei hakase) is a young mathematician and biologist that, in the year 1999, felt in love with an artificial life-form that he created in a computer. Somehow he managed to enter the computer world to stay with his loved one, and Pulseman was born from their union.
Trivia
The name Yoshiyama means "pleasant mountain", and Shakuhei means "Tin Soldier".
It is believed that Yoshiyama and Doc Waruyama are the same person, Yoshiyama becoming evil due to spending a long time in the computer world. Although the two have similar names and appearance, no official source confirmed that they are the same person.